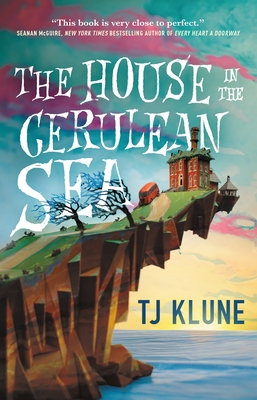 Just hours after I finished this book and started recommending it to most everyone I know, Alison at Ask a Manager named it her favorite book of the year, so I feel in very good company telling you to read The House in the Cerulean Sea by TK Klune. It is absolutely charming and, look, everyone likes it!
It's a very simple set-up–Linus Baker is a caseworker who investigates the orphanages that care for, or possibly detain, children with magical abilities. He has a very specific, prescribed job and lives a very specific, prescribed life when he is given a special assignment to check out a house on a small coastal island. And to check out the man who oversees the children there. I would not say that this is a particularly subtle book, but it is done so well you won't care at all. Even thought I was pretty sure I knew from the beginning where the story was going to go, I still couldn't put it down. If you've ever been on vacation to the beach, you know that feeling when you first get there and you step out of the car and breathe in the wind and salt and see the water stretching out before you? And sort of feel this big exhale of relief and your shoulders drop and you feel a sense of calm settle over you for a minute? That's how this book made me feel.
And how gorgeous is that title and cover?
Kinsey's Three-ish Word Review: Harry Potter meets . . . Joe vs. the Volcano?
You might also like: The Ten Thousand Doors of January, as well as Sourdough: or, Lois and Her Adventures in the Underground Market: A Novel. This book also shares a lot of DNA with Seanan McGuire's Wayward Children series (I reviewed the first one, Every Heart a Doorway, a few years ago), although I think The House in the Cerulean Sea is a bit sweeter. And I'll take any opportunity to recommend Jo Walton–in this case, Among Us.